Imagine for a moment that you are visiting Southern California after almost 12 months of being overseas. Admittedly, let's say you spent time in Northern Europe where the sun doesn't shine as much as you'd like. Let's also mention that there is enough rain that one might forget they used to love puddle jumping as a kid. Just before returning back to Europe, I contacted Jon Sibal looking for leads on cars local (in SoCal) to shoot. There was too much sunshine NOT to shoot something! Jon quickly put Dana and I in touch and the rest is history! Our journey today starts with Dana and his 2015 Lexus RC-F. Dana already had plans for the car even before acquiring this stunning Lexus RC-F! In the man's own words, he stated, "I planned to slowly modify it."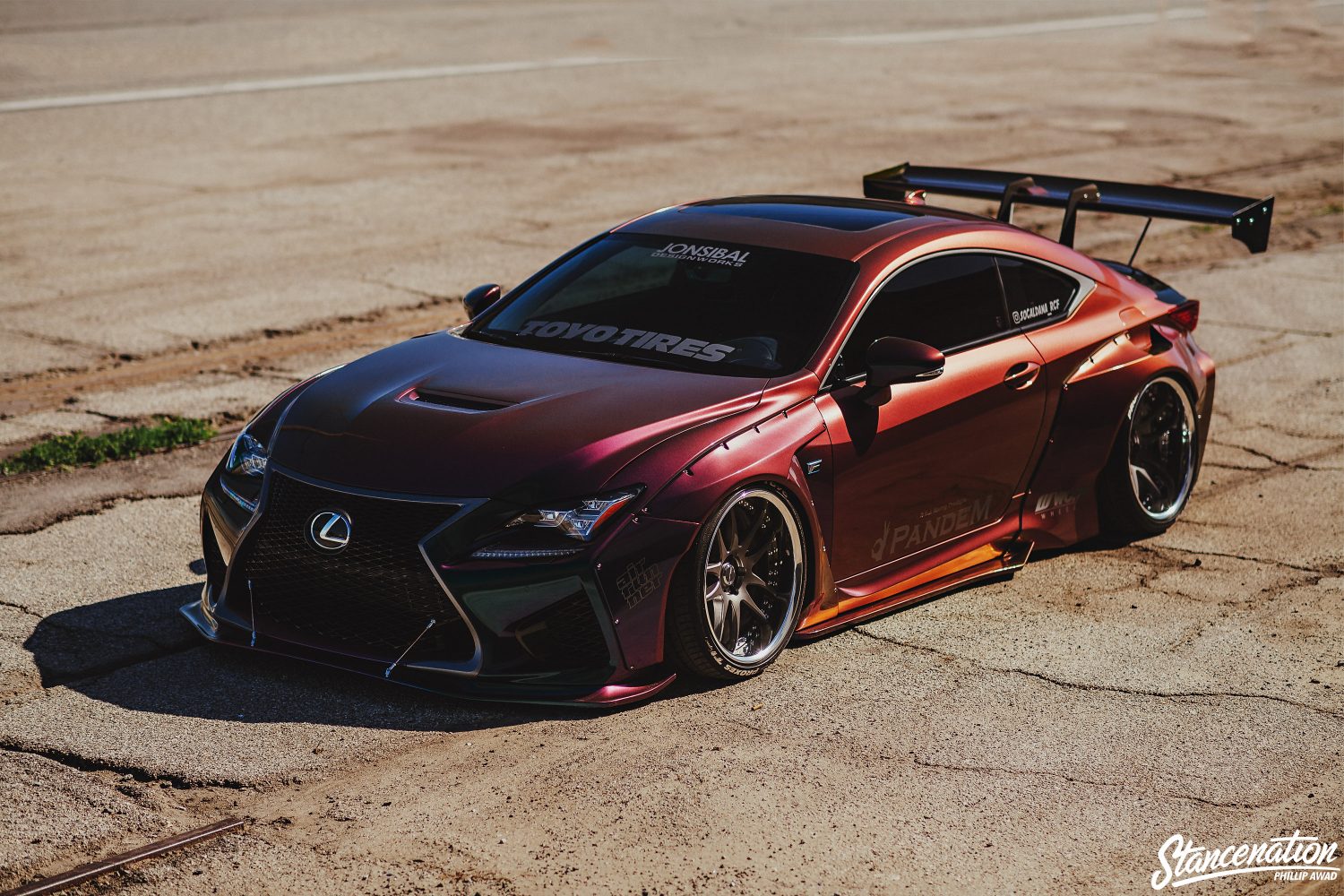 Dana recalls, "the path forward became clear after partnering up with Jon Sibal, and it was too late to turn back." Within a couple weeks of leaving the Lexus lot, modification began. For Dana, the Pandem Kit was a no brainer since he's always loved the widebody look. We all know Miura-san is consistently up to no good with his Pandem designs! And regardless of which widebody we're talking about, the authenticity of the kit strikes a clean high note for true enthusiasts.
To really set his car apart at the debut, Work Wheels Japan fitted the car with their new CR3P wheels. 20×10.5 in the front balanced nicely with that wide rear wheel at 20×12. "Jon and I worked closely together to make sure my car got built the right way, with the proper parts and partners," says Dana.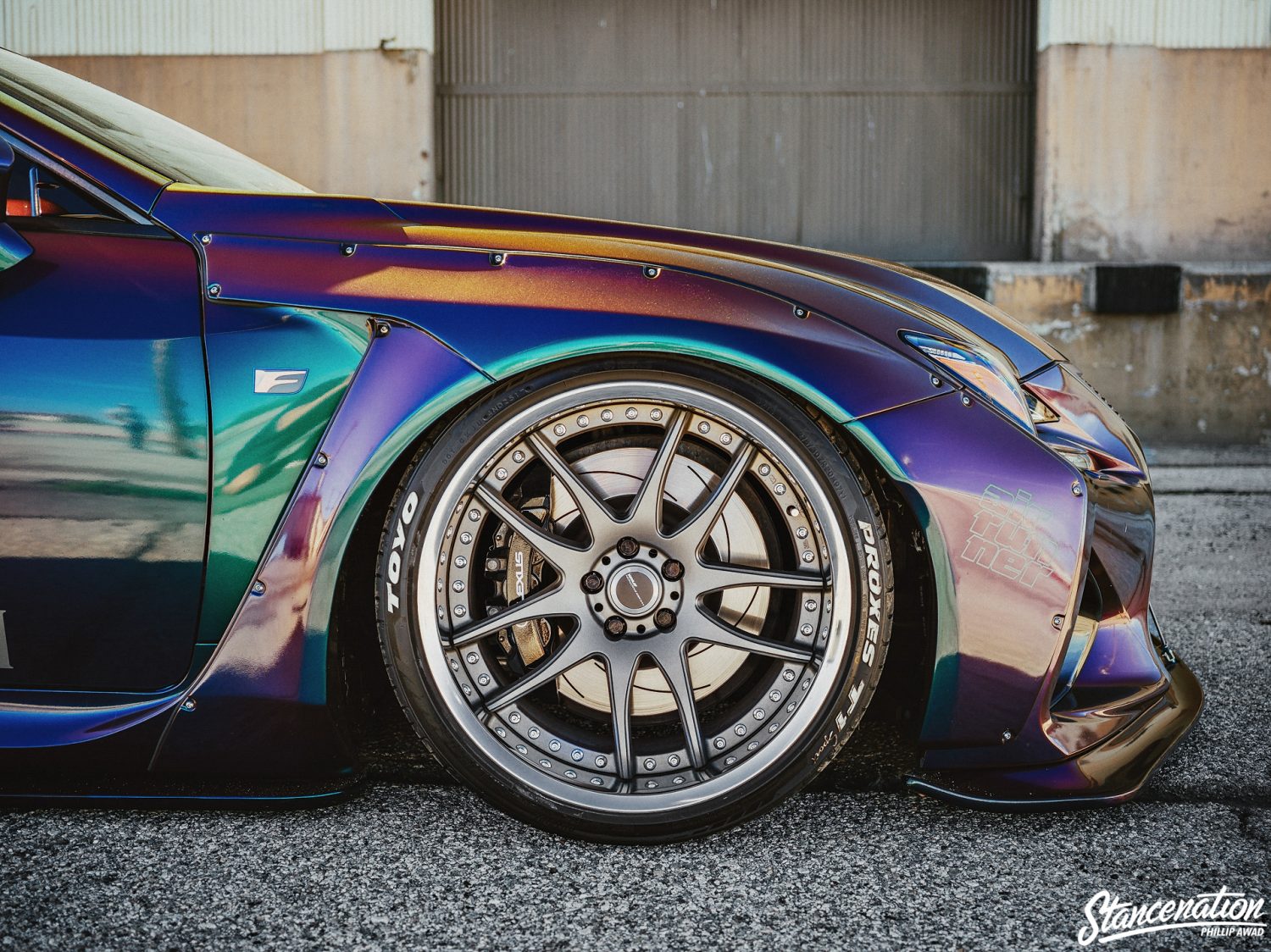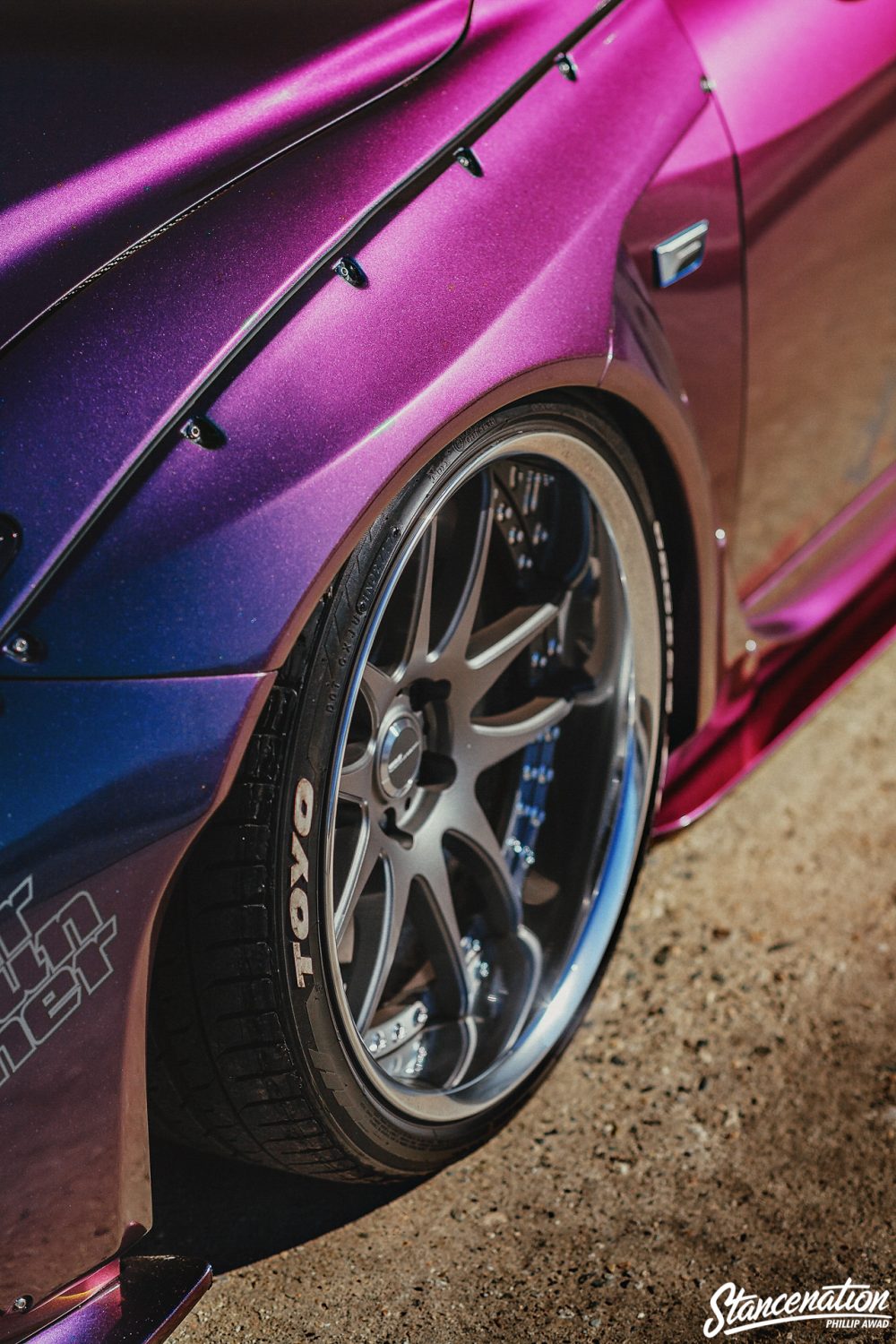 Besides a unique set of shoes, the Pandem RC F's vinyl wrap adds a great level of complexity to the car. It was an absolute joy to photograph as the hues shifted. From green to yellow, to purple and burnt orange, to a deep blue, the car really takes on a life of its own as the universe turns around it. The distance and angle to the camera and the intensity of the light and what direction it's coming from all dictate the color you'll see.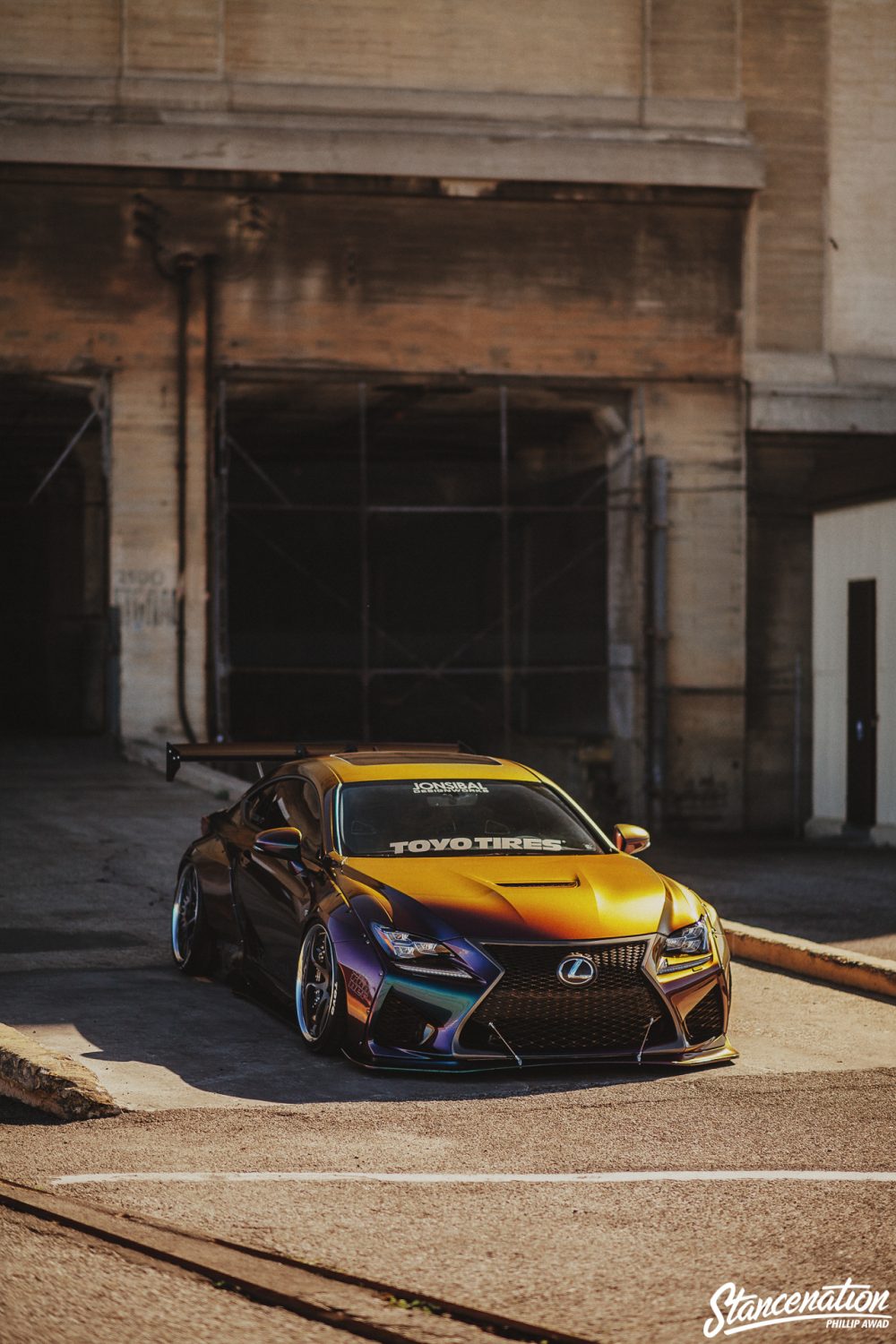 Don't forget that there is a 5.0-liter V8 under the hood. The sound of the V8 fed by the Takeda intake and out through the PPE unequaled headers and the Armytrix Valvetronic exhaust is unmistakable. This car is a fine specimen on the road even though it sticks out like a sore thumb. Depending if you are behind or in front of the car while driving, you might think you're seeing two different cars. This might be because the color change is so complete you're brain assumes it's a new object entering your field of vision!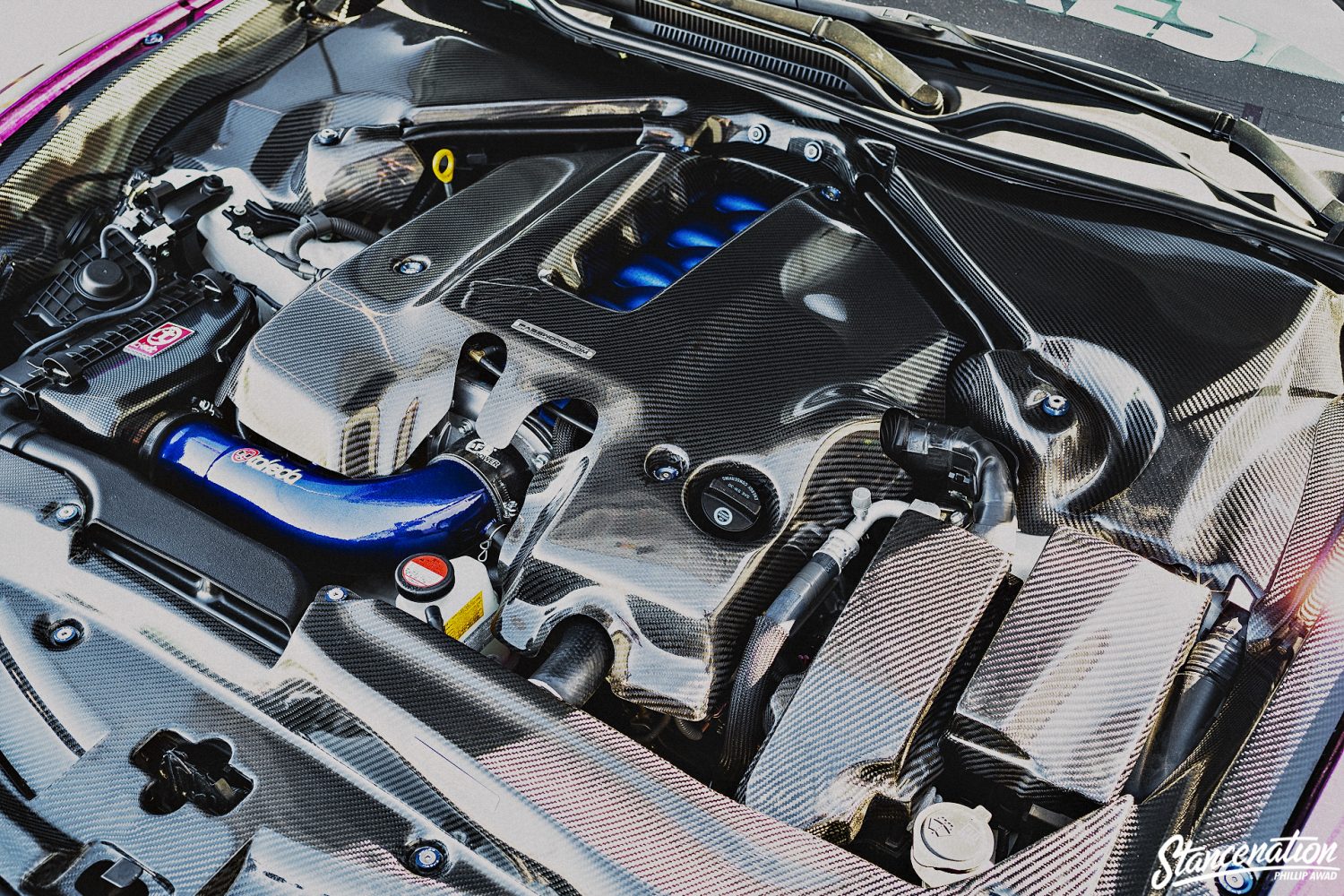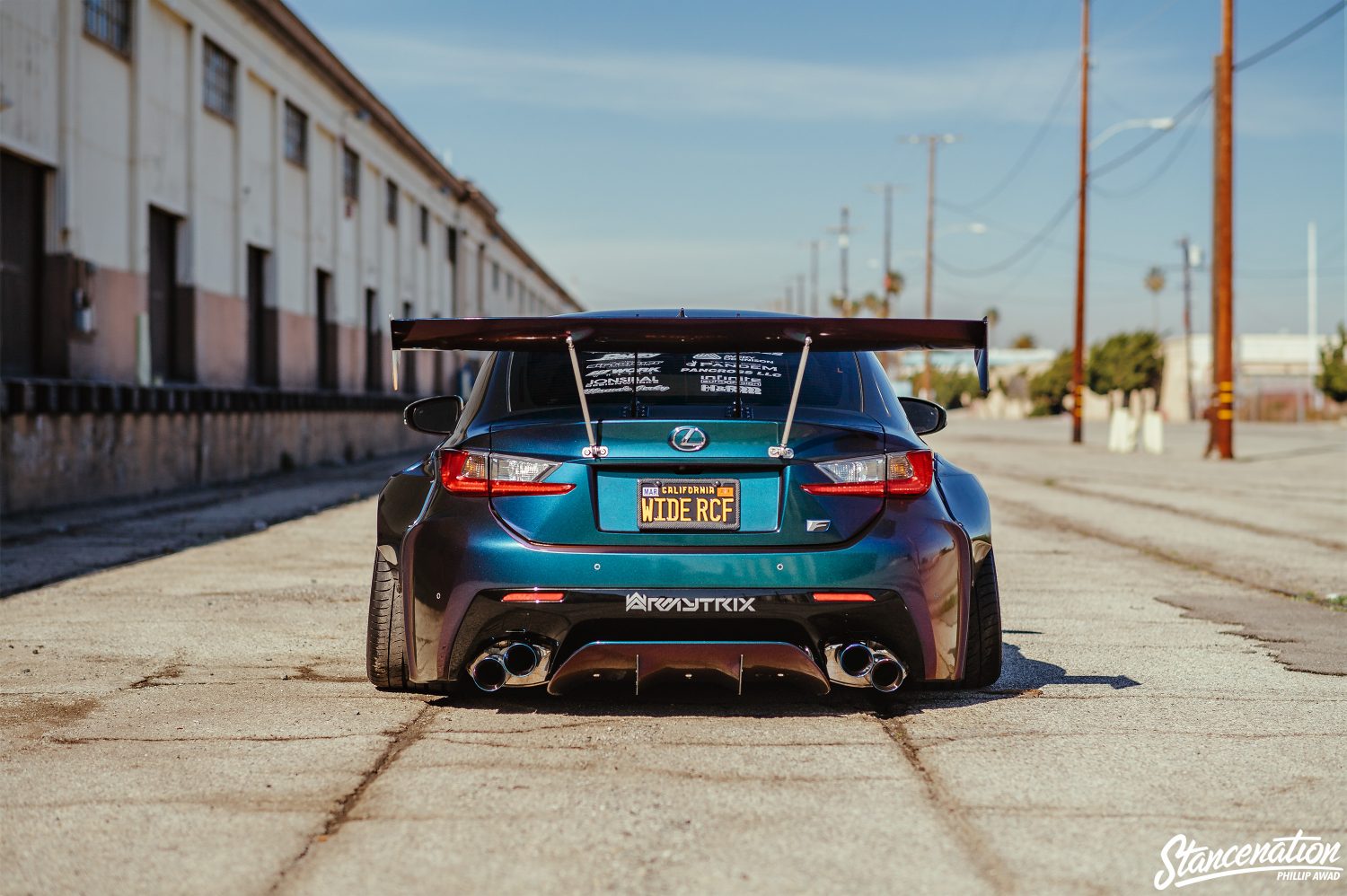 By November 2017, the RC F was ready to be unveiled in Las Vegas. It's worth quoting a second time, "I planned to slowly modify it." We at Stance Nation are unsure what his definition of slow is, but apparently, going from a stock to full on one-of-a-kind show car debuting at the 2017 SEMA show some few months later falls into that category.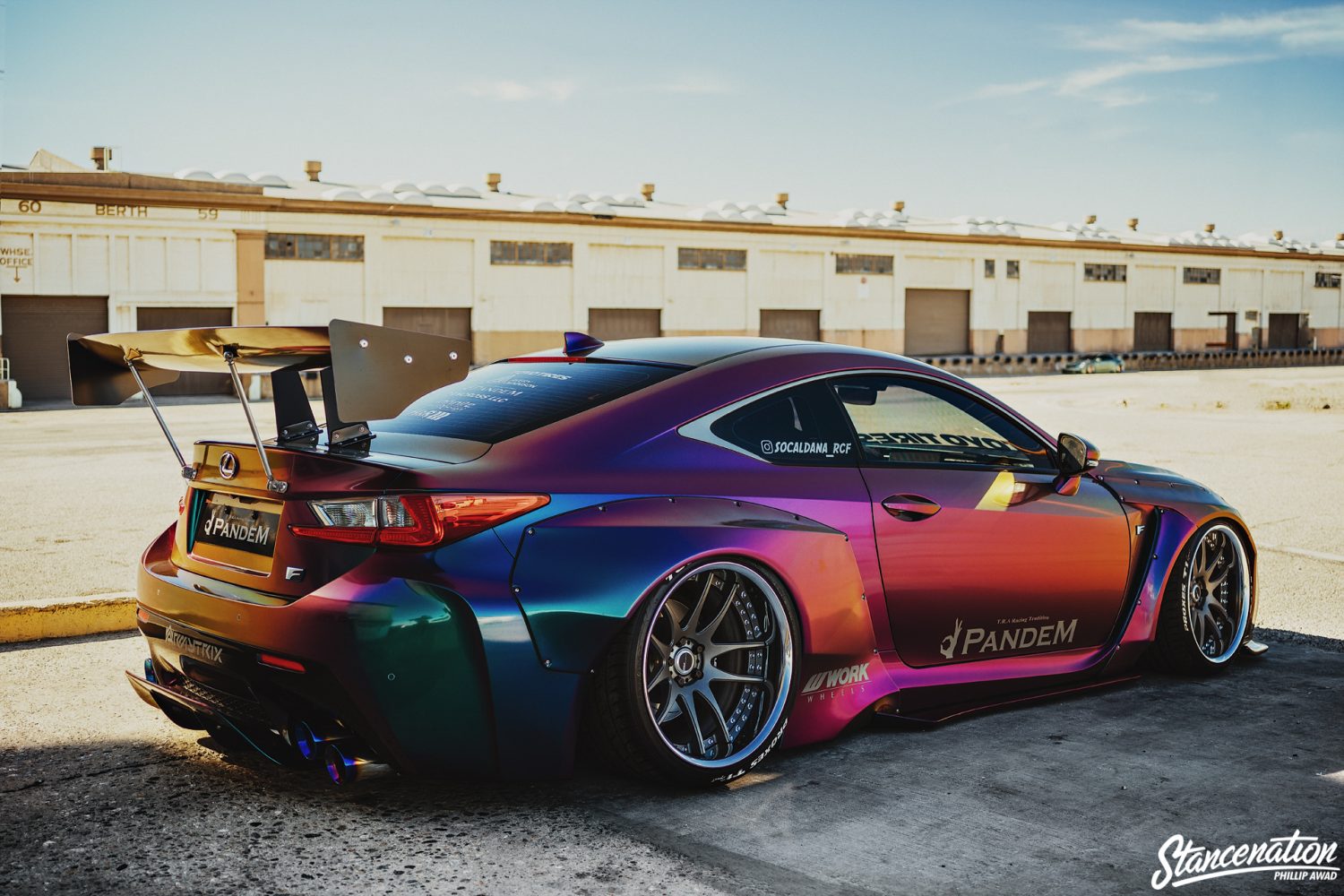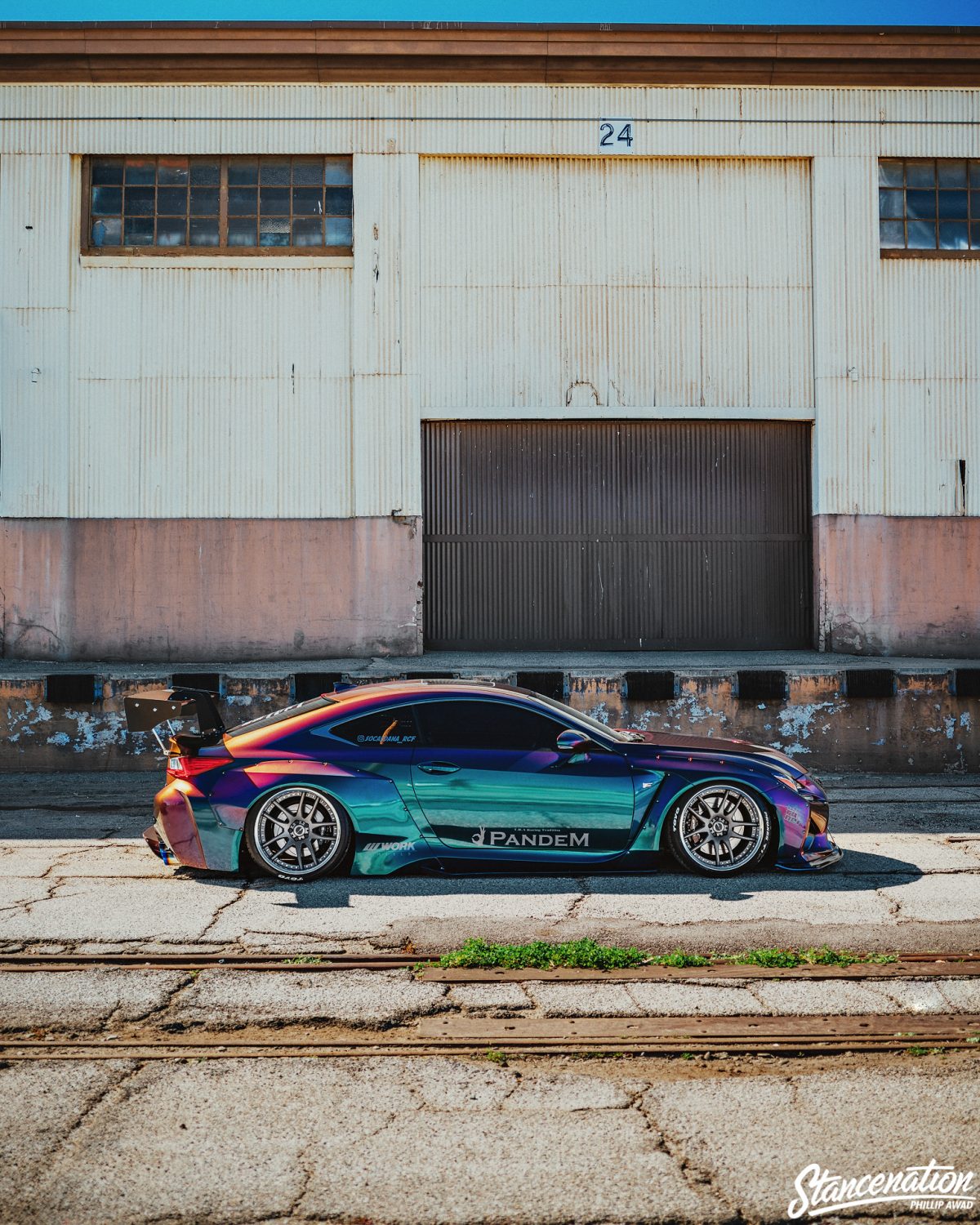 "It was such an honor to not only be part of the SEMA show but to get the opportunity to display my car in the Toyo Tires Treadpass was no less than a dream come true."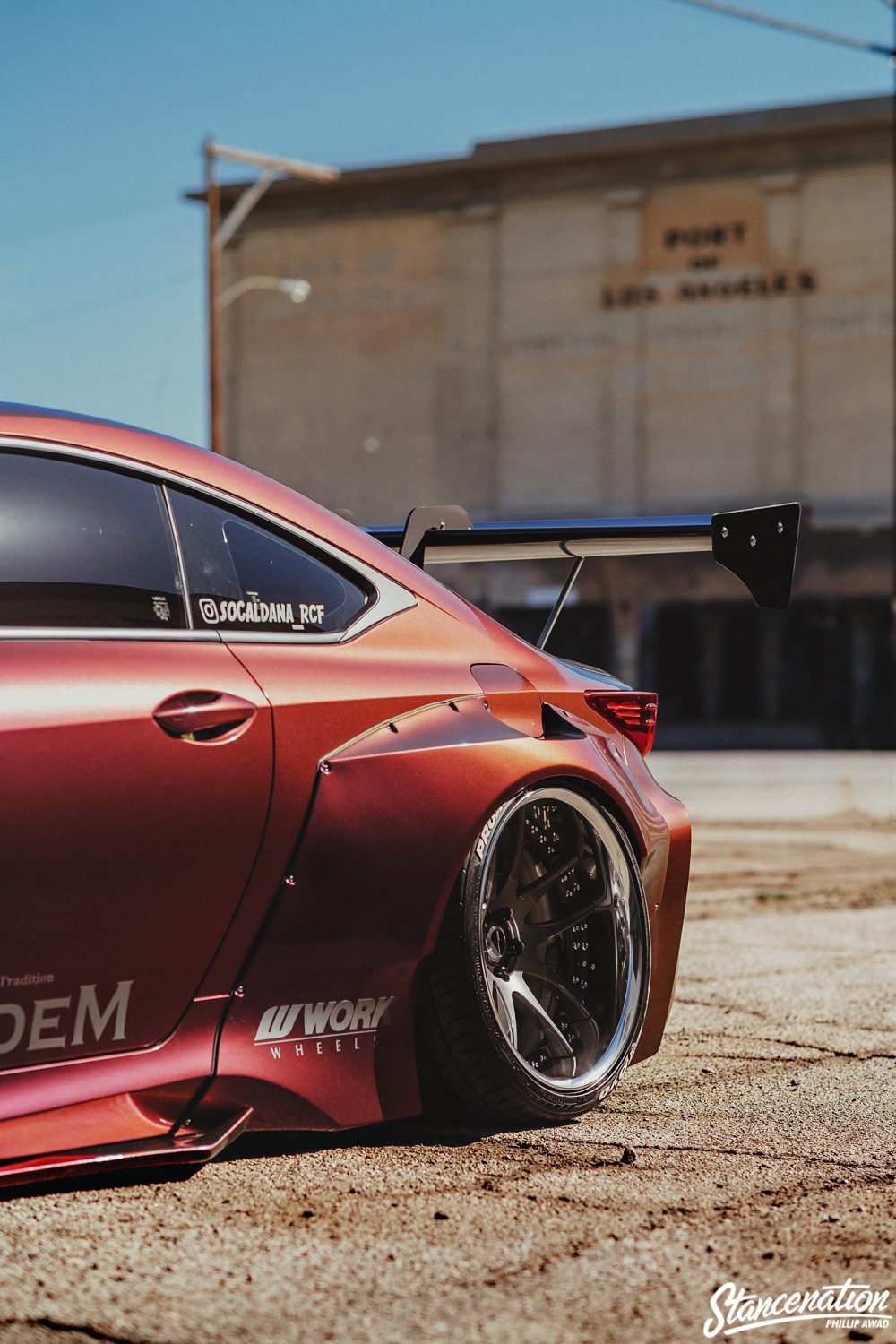 Dana and his wife started their family at a young age. Dana has always been a car guy with a lot of love for the culture and community at large. However, he had his priorities straight from the get go, family first. He set aside his love for building cars to focus on raising his children.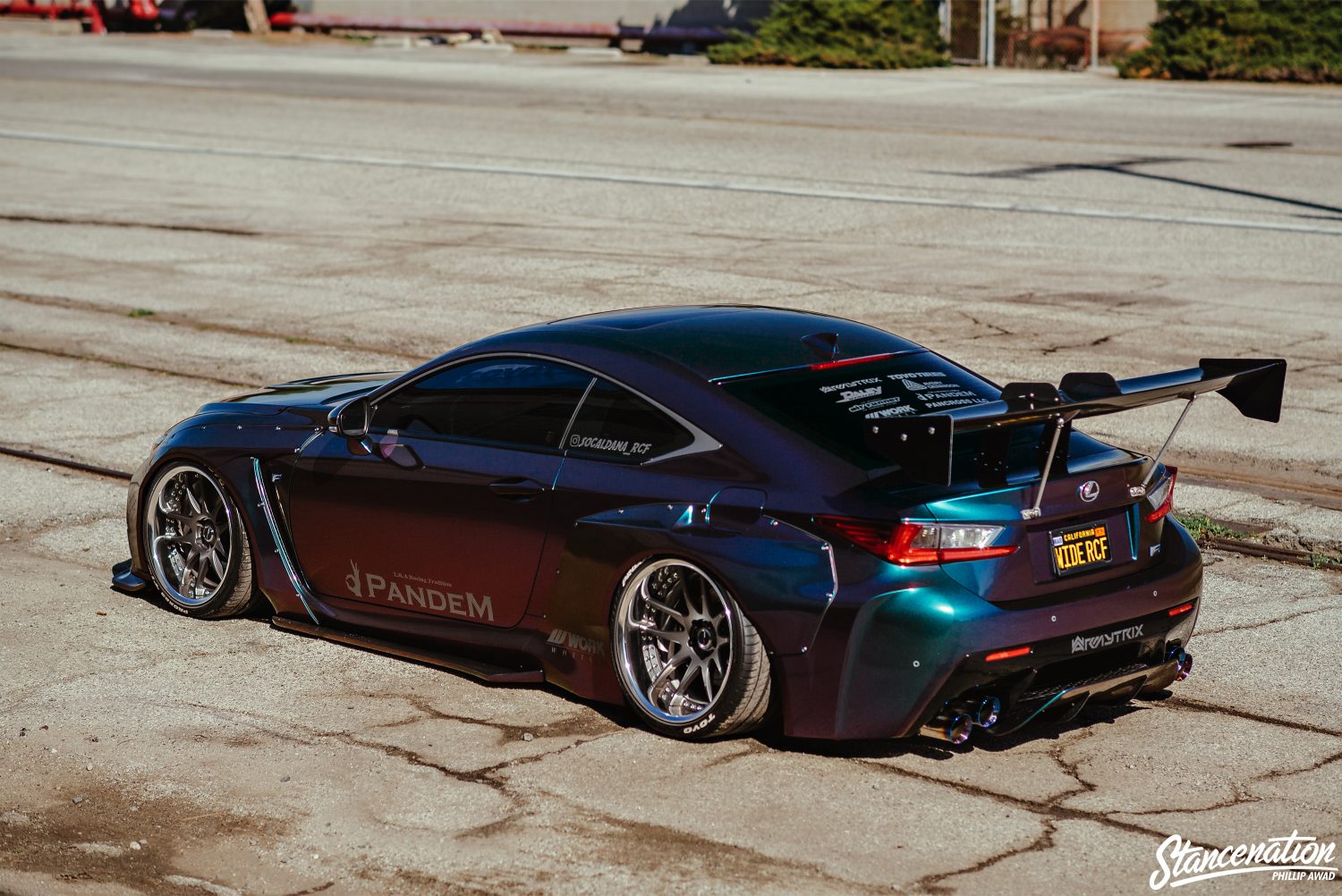 You best believe that once his children got older, Dana didn't hesitate. He knew this was the time to get back into the scene to build something he loves.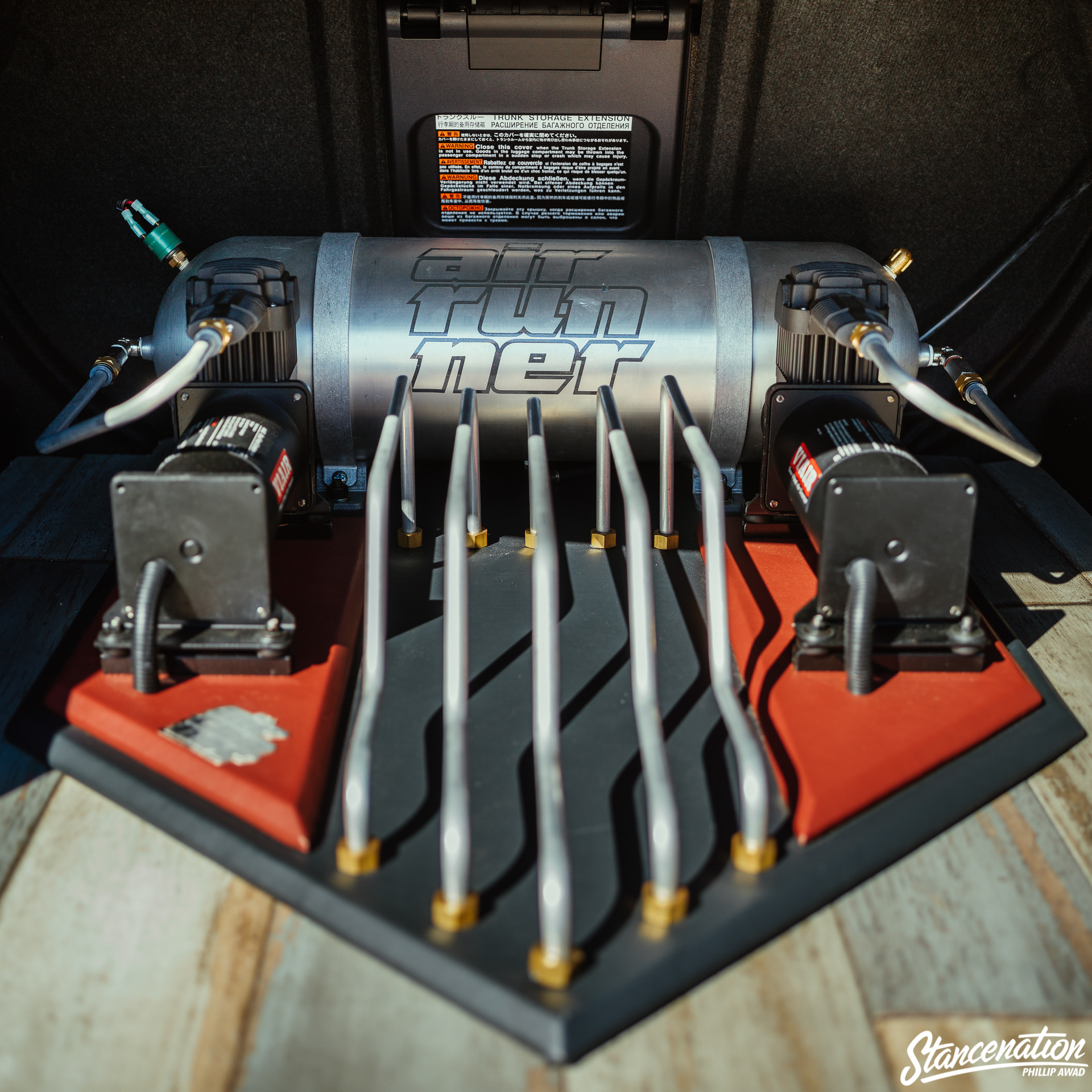 Three months after SEMA, we met up at the C&C near Huntington Beach before we cruised back to the Port of LA with friends in tow to take photos. Dana is a feel good character and a good time. His hard work and vehicle are a reflection of that. His wife is a lucky lady!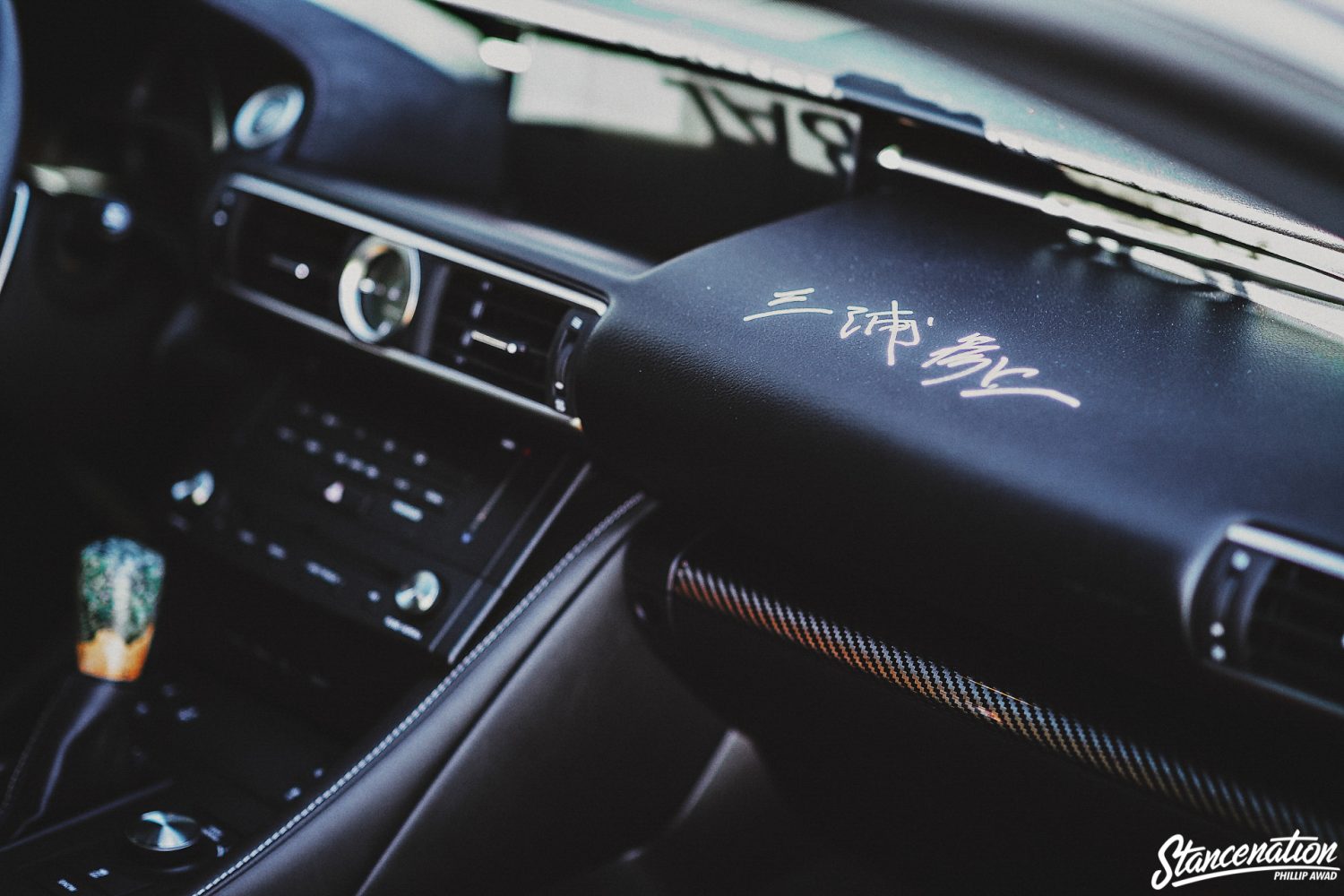 Special thank you to Jon Sibal. People like Jon make our stance community that much sweeter! And a final thank you Dana and friends that tagged along that day, you guys made my last day in California very memorable!